Jewish Education that is totally awesome!
Meet Our Team
Rebbetzin Chaish Mentz, Director
Shoshana Varon, Teacher - JUDA Adventure
Batya Varon, Teacher - JUDA Adventure
Rachel Varon, Teacher - JUDA Pioneer
Rachel Varon is a native of Atlanta, Ga and is passionate about Jewish Education and creating fulfilling Jewish experiences. She has led youth groups and taught in Hebrew Schools since 2015. After her gap year in Israel, she joined the JUDA team and we are thrilled to have her back for another year. Rachel is an avid baseball fan (go Braves!) and loves to be active, she even used to skateboard!
"I absolutely love JUDA and everything it encompasses. From Rapping with the Rabbi to holiday activities, the fun is endless. I would have to say my absolute favorite thing about JUDA is teaching my amazing class! Each student is so unique and special and I love teaching every single one of them."
Leeyah Lovett, Teacher- JUDA Pioneer
Rabbi Mentz. Teacher - JUDA Discovery & JUDA Hebrew High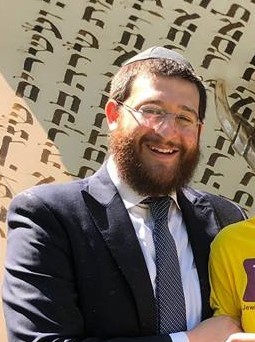 Neta Weinberg, Teacher - JUDA Hebrew High
Reesa Krosner - Shabbat Youth Director
Sun, June 26 2022 27 Sivan 5782